Gry w kategorii "Point to point movement"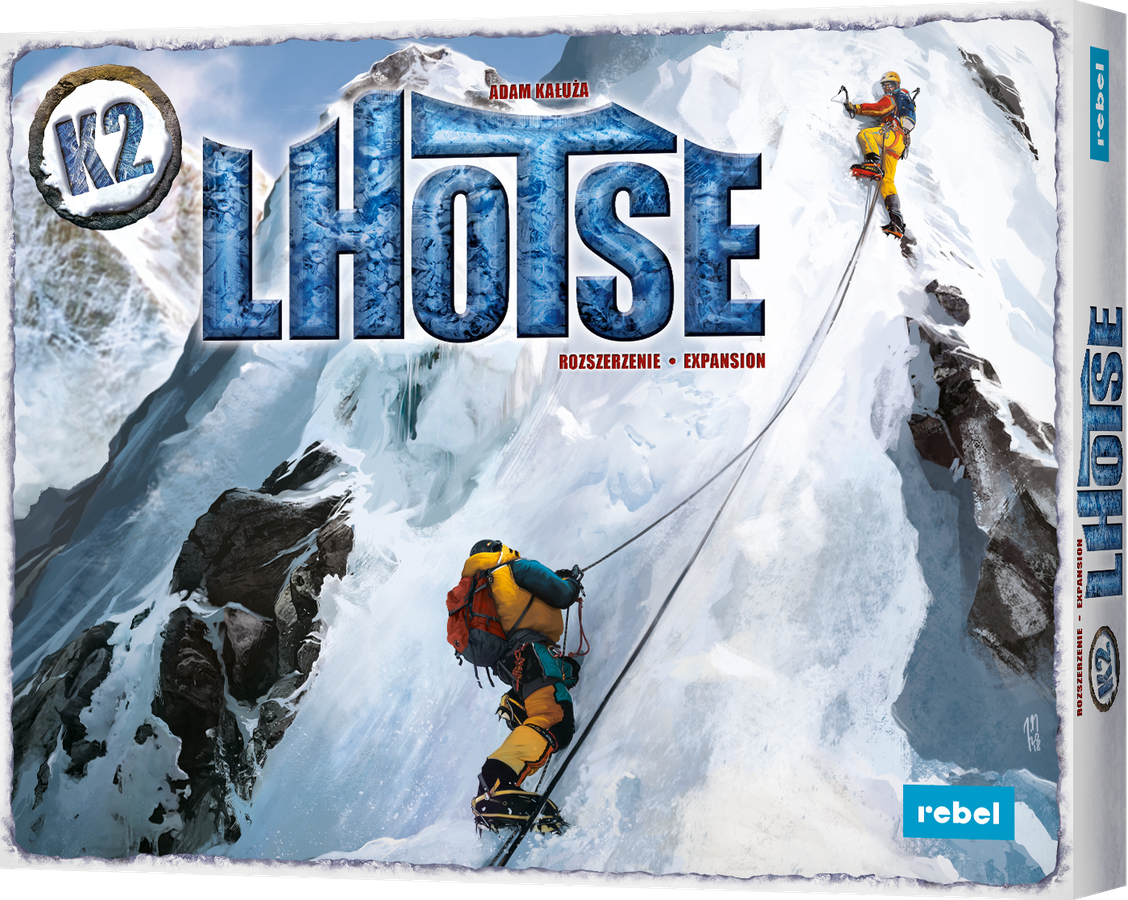 upcoming
"Lhotse" means "the southern peak" in the Tibetan language. The fourth highest mountain in the world, located south of Mount Everest, is a part of the same mountain range. It owes its name to Charles Howard-Burye, the captain of the first British expedition to these uncharted regions of the world. The southern wall of Lhotse is over 3,000 meters of a very steep and dangerous climb. Many great mountaineers have been defeated by the peak. Some paid for their daring attempts with their lives, like the famous Polish climber, Jerzy Kukuczka. Even such an outstanding climber as Reinhold Messner, the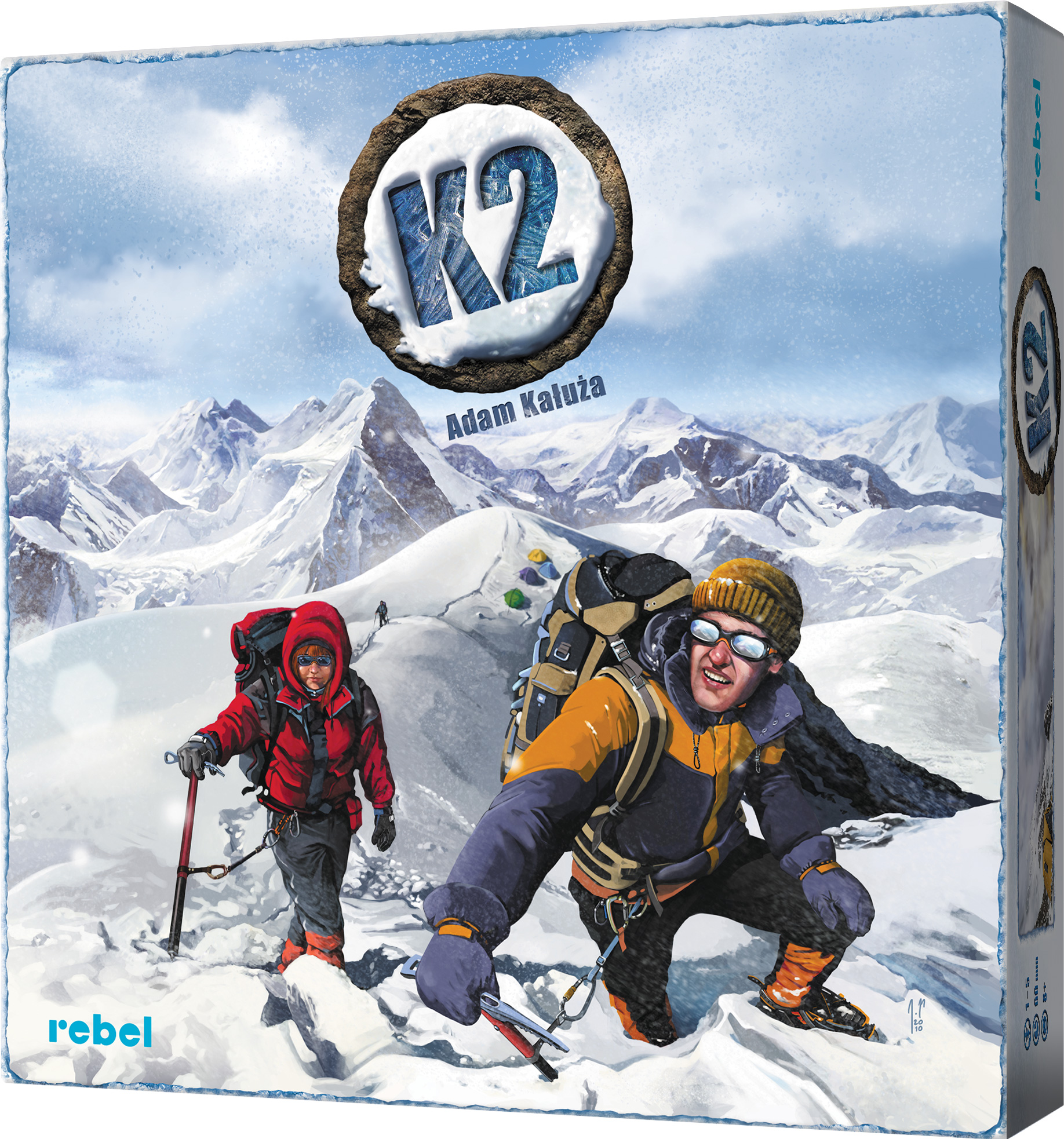 published
K2 (2011)
Reaching the summit is only half the challenge.
K2 is the second-highest mountain on Earth as well as the second deadliest. It's known as the Savage Mountain, as it kills one person for every four who have reached the summit… And K2 has never been climbed in winter. Now your team stands in its shadow, ready to climb for fame and glory. You know the dangers of K2 all too well. Extreme weather with frequent and deadly storms, exposed, steep, tricky routes and lack of oxygen await you on your way to the summit. You will test your climbing skills to death, try to outsmart the ever-changing weather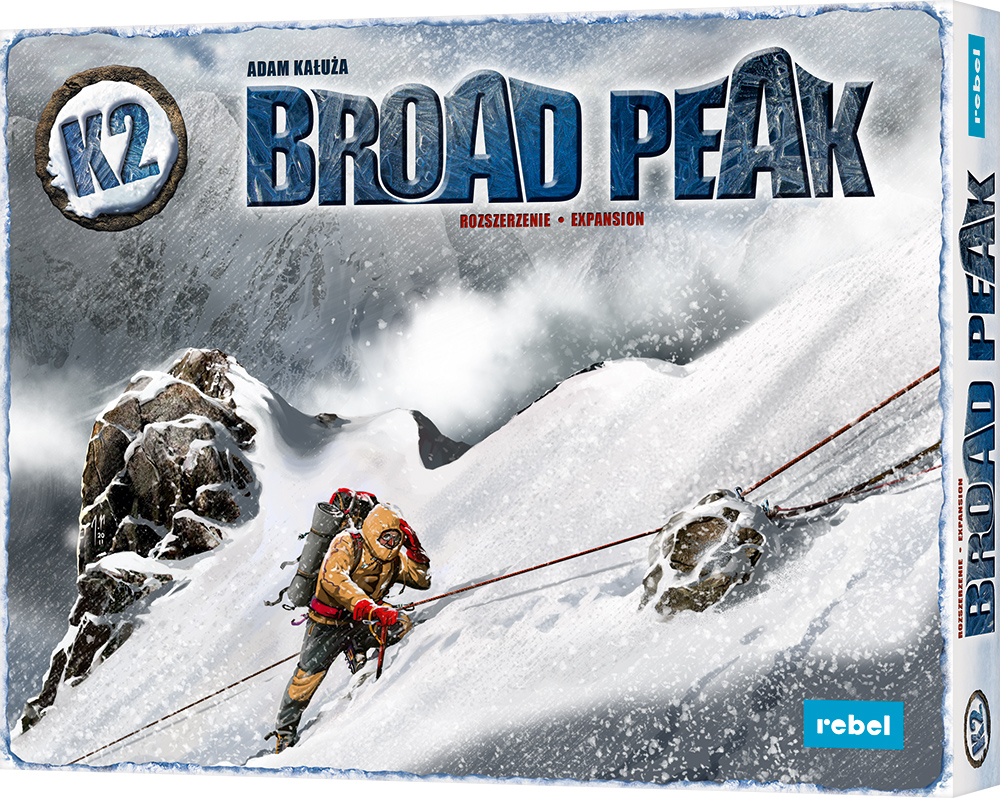 published
Broad Peak is the expansion to the game K2. Broad Peak gives you two very different challenges to undertake, which are based on historical achievements made by Polish mountaineers on Broad Peak in 1984. Both have their own boards and a few rules changes to make them individual game experiences. First is "Race to the top," a very quick and exciting game. This expedition is three days shorter; there are no tents and much less acclimatization cards in the deck. Also, there are fewer places to climb, so it is a much more tense and quicker version of the K2